What makes Us Number One?
We pride ourselves on being tattoo removal specialists and are committed to being the best at what we do. Our experienced laser technicians are certified professionals, who at consultation, will guide you through the process and expected outcome. You can rely on us to provide the highest level of care as we are committed to providing a holistic, professional and quality service.
At Think Again Laser Clinic, you will be treated by our team of tattoo removal specialists. Since tattoo removal is all we do, you can be assured we have the experience and expertise necessary to achieve the very best results. Our laser equipment was specifically chosen for tattoo removal and our Quanta Systems Laser is proven to be the most advanced laser for this procedure. We do not operate within another clinic and do not offer unrelated services such as hair removal, dermal fillers or any other beauty services.
We are results driven, which is why we have invested in a laser made by Quanta Systems from Milan, Italy. The Quanta Discovery Pico Plus is the only laser tattoo removal technology in the world to provide a true three-wavelength system, including the rare Ruby wavelength. This allows us to remove all tattoo colours, including the otherwise difficult, blue and green inks. The great precision and unrivalled power of this laser, also allows us to target partial areas or colours within tattoos, ensuring that we can provide a customised solution to all tattoo fading or removal requirements in the fastest and safest possible timeframe.
At Think Again, your comfort is our priority and we aim to minimise the discomfort from your treatments using an optimised skin cooling system (see below). The vast majority of clients are sufficiently comfortable using this alone and do not require topical numbing creams.
Tattoo removal is a process achieved over time and you can be confident that our team will guide you on your journey to recreating the skin you're in – a process that is likely to be far easier than you think. We look forward to the opportunity of taking you through a free comprehensive consultation and potentially, helping you to start your own tattoo removal or fading journey.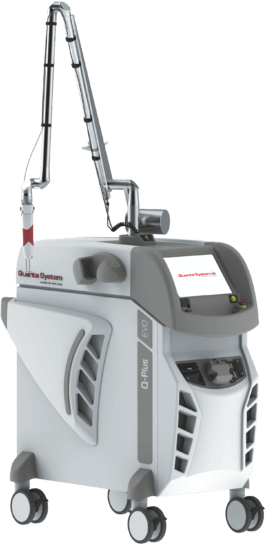 At Think Again, we're continually searching the world to find the latest and greatest in laser tattoo removal and comfort management technology.
We've invested in two different lasers from Quanta (a high-end Italian manufacturer) to ensure that we can most effectively, efficiently and safely treat the full range of tattoos presented to us, whilst minimising both procedural discomfort and the possibility of scaring.
The workhorse of our clinic is the powerful Quanta Discovery Pico Plus. It operates at three different wavelengths, allowing us to treat all ink colours. Importantly, it contains the rare Ruby (694nm) wavelength, which is essential in removing the otherwise difficult, blue and green inks.
The strength and speed of pulse of this laser, means that the targeted ink particles can be shattered quickly, thereby minimising any potential heat damage to surrounding tissue. This translates directly into a quicker and more comfortable treatment experience, reduced healing time, and greatly reduced chances of scarring.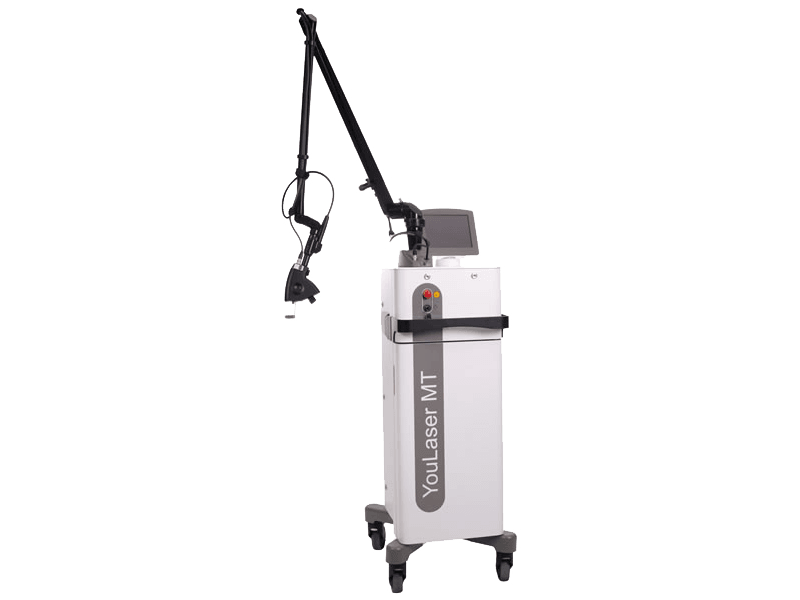 For enhanced results, we also use the Quanta YouLaser, which is an innovative mixed technology laser that emits both ablative and non-ablative fractional outputs. We're proud to boast to be the first clinic in the world to use this laser on all clients, in combination with our Quanta Discovery Pico Plus laser. Not only does this laser reduce the likely number of treatments required to remove a tattoo, but it also significantly improves the aftercare experience. It is also an essential tool in helping to break down any scar tissue that may have developed during the application of the tattoo or through treatments elsewhere with an inferior laser or tattoo removal method. In these cases, the Quanta YouLaser ensures that the tattoo removal can be successfully completed and that the skin is left in a better condition than which it was originally presented.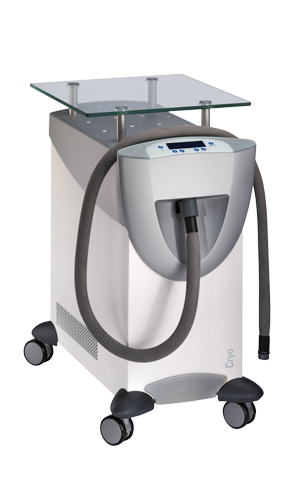 For comfort management, we use the Zimmer Cryo 6 cooling system, before, during and after the laser application. This system is specifically designed to minimise discomfort and thermal damage during laser and dermatological treatments, without interfering with the effectiveness of the laser. As well as eliminating about 90% of procedural discomfort, this system also extracts the heat from the treatment area, thereby minimising any localised swelling and improving the recovery time.
Our Guarantee
When you partner with Think Again for laser tattoo removal, we guarantee you'll love the results! If you complete the maximum number of likely treatments that we determine at your initial consultation and your tattoo ink is still visible, we will offer free additional laser tattoo removal treatments for a period of up to one year following your last paid treatment.

Our Free Service For Cancer Survivors
Think Again is proud to offer complimentary radiation tattoo removal to cancer survivors. These small radiation therapy alignment tattoos are applied similarly to a 'real' tattoo, with the ink being embedded into the skin. Whilst these marks are usually only the size of a freckle, they can act as a constant reminder of a previous condition and have a huge impact on a survivor's daily life.  Fortunately, these tattoos can be completely removed using laser treatment, taking only a few minutes per session and usually requiring as few as one or two treatments.
Book Your Appointment Today!
Come in for a free consultation and let us show you how we can leave you ink free, pain free and scar free.